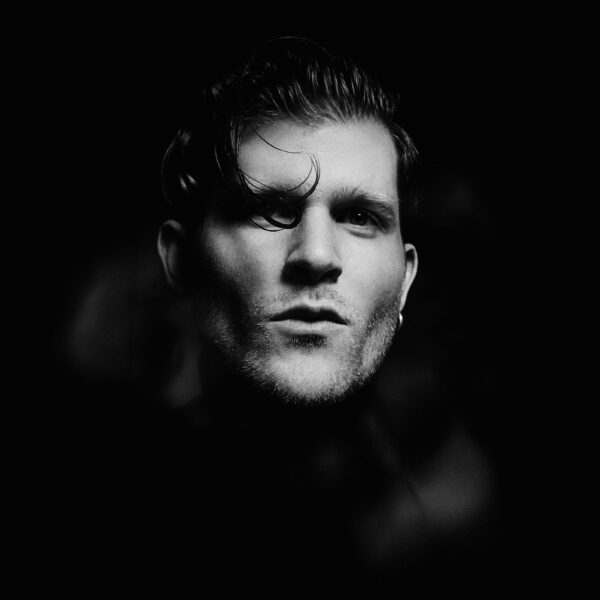 Yair Elazar Glotman
März 2021
Yair Elazar Glotman is a composer and a musician based in Berlin.
Glotman trained in both classical music as an orchestral contrabass player and in electroacoustic composition. His current practice is informed by both of these traditions and employs a range of improvisation, extended contrabass techniques, and a special interest in textural and spatial compositions and combining analog and digital processing.
In recent years, Glotman's focus has been in composition for film and media, alongside regularly releasing and performing his own music. His work for film has included working closely with the influential, late composer Jóhann Jóhannsson, most notably writing additional music for "Mandy" (2018) and co-composing "Last and First Men" (2020). He scored the forthcoming A24 production "False Positive" together with cellist Lucy Railton. In addition, he has worked with composers Hildur Guðnadóttir, Ben Frost, Geoff Barrow and Ben Salisbury, Dustin
O'halloran and Hauschka, and others. In addition to film and TV, he has composed for dance performances and Opera, most notably designing the Soundtrack for the Royal Opera House in London's production "Mamzer" (2018) by Na'ama Zisser.
Glotman has released music under his own name as well as under other projects such as KETEV and collaborations with composer Mats Erlandsson and Viktor Orri Árnason. His work has been released on notable labels including Deutsche Grammophon,130701/Fatcat, Bedroom Community, Miasmah and Subtext. He has played at various music and arts venues around the world, including MaerzMusik, KW Institute for Contemporary Art, Volksbuehne, CTM festival, Steirischer Herbst and Atonal festival.
https://yairelazarglotman.com/
© Maximilian Koenig